Strategic priorities
Opportunities
One key opportunity: improving Myanmar 's IT infrastructure to reap the potential of a digitalised economy. TMH is pursuing a threefold strategic plan to:
build, maintain and upgrade strategic IT infrastructure
empower Myanmar people to realise the potential of the digital economy
support the Myanmar government in being more efficient thanks to e-governance services
1.Building Myanmar's ICT infrastructure (especially broadband internet) is crucial to developing its economy
According to the latest Measuring the Information Society Report published by the ITU, Myanmar ranked 135 out of 176 in its ICT Development Index. The chart below highlights the gaps for Myanmar. Myanmar's potential is obvious: to catch up with its ASEAN peers, Myanmar should increase and enhance its IT infrastructure.
We believe we should focus our efforts on this segment for the next two to three years as we do not expect the rollout of the 5G network in Myanmar to begin before 2022. TMH will seek to reinforce the collaboration with its strategic partners and loyal clients.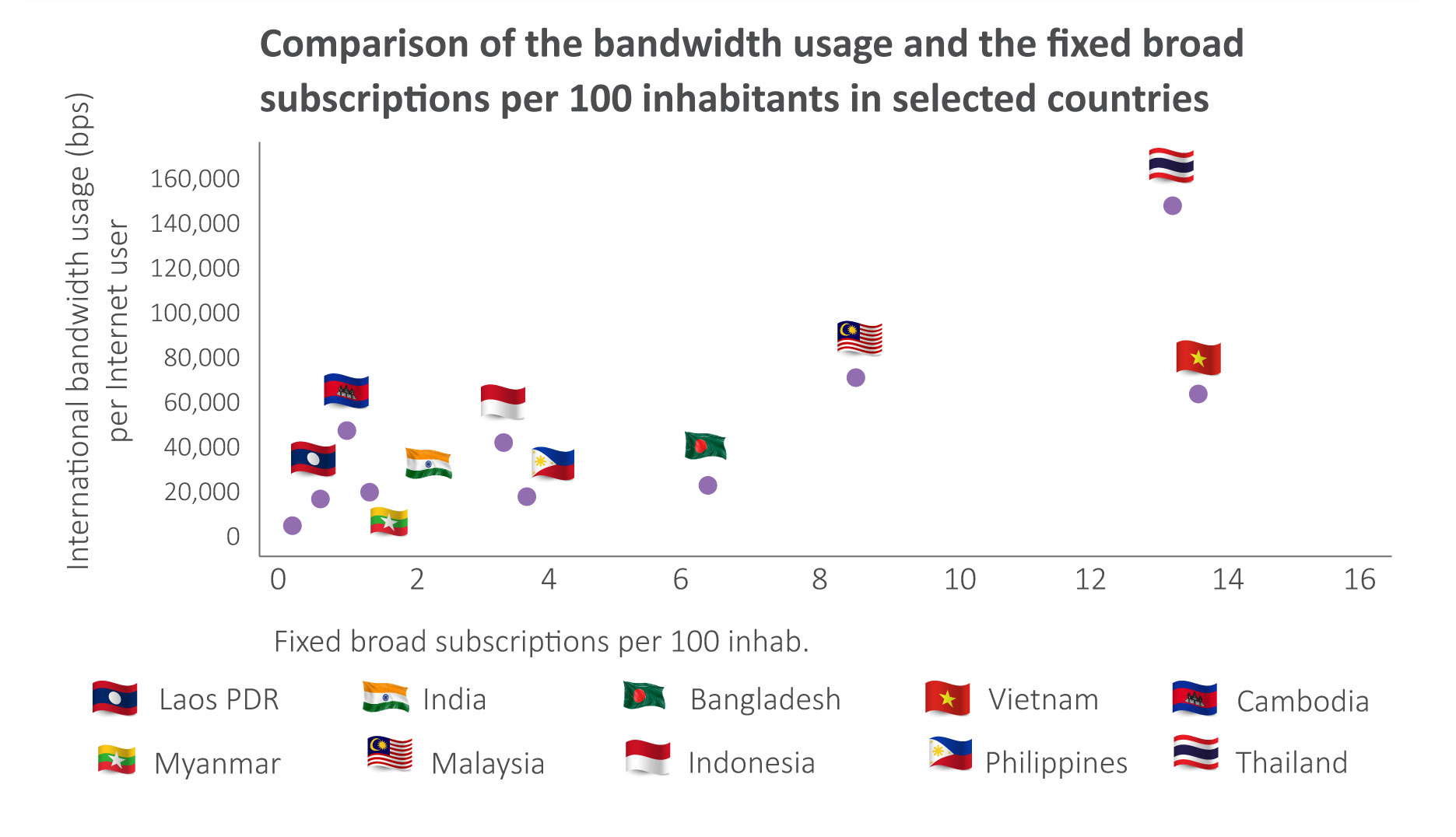 2.Positioning TMH as a service & contents provider
More players are positioning themselves to benefit from the rise of e-commerce in Myanmar. According to the UNCTAD E-commerce barometer, Myanmar ranked 126 out of 152, the lowest score in the ASEAN region. It estimates that 3% of the population shopped online (versus 6% in Laos).
New online services are prospering in Myanmar: the government of Myanmar and Myanmar businesses are offering new solutions to citizens and consumers. To take advantage of this trend, TMH is partnering with MPT to roll out MPT Money.
TMH is also supporting the Myanmar Government to structure and enhance its ICT capability. We believe that the Government will start investing more in cyber-security to protect Myanmar's strategic assets. TMH aim to establish a long-term partnership with the Ministry of Electricity and Energy.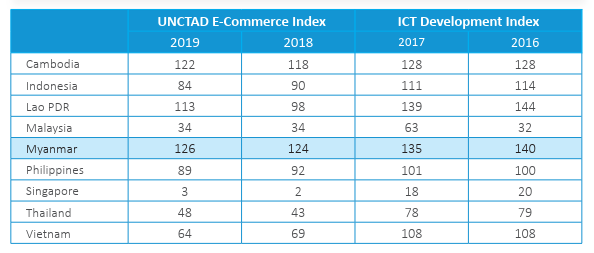 3.Exploring new market opportunities
TMH aims to diversify its business portfolio and is keen to consider investment opportunities in the energy sector.
If technology is central to our business strategy, powering Myanmar is also very much needed. TMH therefore signed a MOU with the Shan State Government to conduct a feasibility study to develop four hydropower stations totalling 119.2 MW in Namadu, Northern Shan State, on 24 May 2019. This MOU was extended on 31st August, 2020.
To leverage its ICT expertise, TMH also envisions investing its resources on selected projects related to smart metering.