Chairman & MD Interviews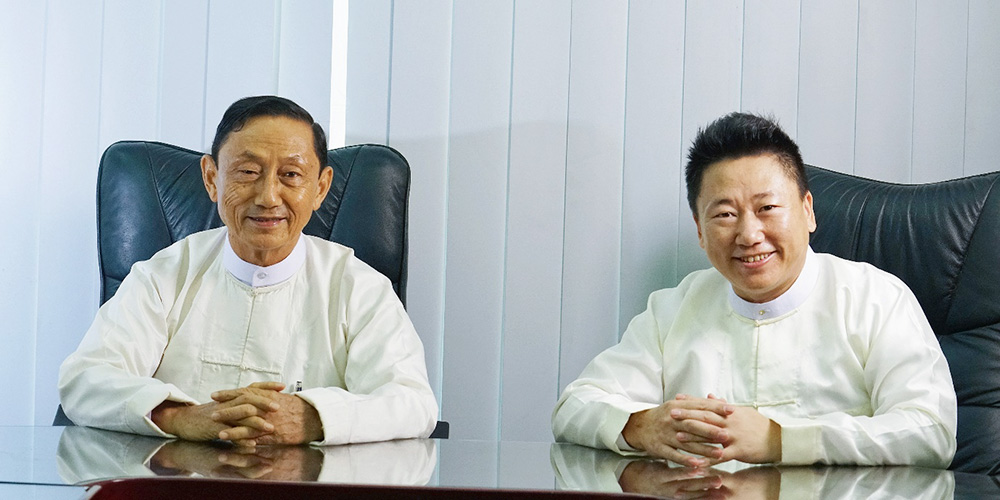 Like many companies in Myanmar, TMH had to deal with a very difficult business environment. What were the main challenges for TMH?
U Myint Lwin, Chairman of the Board
I said the situation was bleak in Myanmar. Unfortunately, my diagnosis is still the same. According to the World Bank, the economy shrank by 18% in 2021 and grew by only 3%, but the contraction in the services industry reached 18.4% in 2021, and growth was only 1.6%. In other words, companies operating in the services industry were more affected by the economic shock and are struggling to recover. Why?
Policy uncertainty has increased. It is more complicated to import products and services to deliver value to our clients: the Myanmar kyat lost 25% of its value between June and December 2022. This impacts not only our margin but our ability to sustain our business. Furthermore, the numerous changes in policies and regulations have significantly increased the cost of doing business.
Fortunately, our cautious approach in terms of management has proved to be essential for TMH. As we had sufficient financial resources at our disposal at the end of September 2021, we were able to mobilise our assets to continue our operations. And fortunately, despite all the challenges, TMH became profitable again and generated MMK 170 million in profit. This demonstrates the quality of our Management and our ability to safeguard shareholder value.
How did you manage the Company in this difficult situation?
U Thiha Lwin, Managing Director
We aim to make TMH a strong and resilient company. Since October 2021, the Board and the Management team have focused on reinforcing TMH's ability to weather adverse market conditions.
The Chairman mentioned the challenges we have faced with imports, the devaluation of the Myanmar kyat, foreign exchange volatility, etc. We took a radical approach to procuring and sourcing more products and services from Myanmar companies. We are pleased that we managed to do so in FY22/23.
Likewise, TMH's role is essential for Myanmar people: we develop and maintain critical infrastructure for our clients, providing essential services for half a million people, mostly in conflicted affected areas. We are all very mindful of our responsibility. Therefore, our team is committed to continuing its work. To do that, we must assess risks carefully as our people's safety is our top priority. Therefore, we have to engage our clients and other stakeholders to ensure we can work safely.
We are pleased that all our business units generated income last year: TMH's operations generated MMK 4,298 million last year with a profit margin of 3.96%. We will continue to do our best to continually improve our financial performance.
There is one last topic I would like to mention: the safety and security of our people. We recorded two accidents last year, and although TMH stood by its people, we need to aim for zero accidents when we operate.